Manor Lands needs a better fire truck to use within the association. This new truck will enhance our ability to deal with fires within Manor Lands since the Federal Excess Personal Property (FEPP) equipment provided to the association was meant only for wildland fires outside of Manor Lands and the association was not allowed to use the equipment within the association.
The Evanston, WY fire department had this 1983 GMC for sale.  It has a 350 gallon water tank and just over 18K miles.
Manor Lands has agreed to purchase it for $5,000.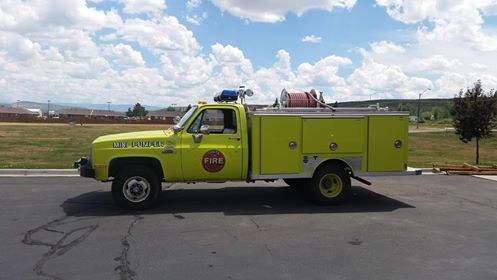 Approval to purchase a fire truck was voted on and approved at the 2015 Annual Membership Meeting.